Windows and doors are a large investment. We at ProWork Builders understand that, take it seriously. We can provide great products from manufacturers like Andersen at an affordable price. As experts in the business we can turn your home from a high energy to energy efficient in no time. The finish product of our work is durable, classy, and purpose serving.
Energy Efficient Windows and Doors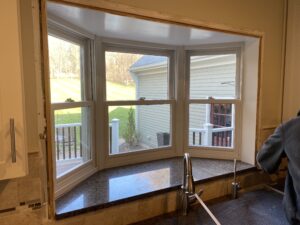 If the doors or windows in your home are not properly installed, your air conditioning unit or furnace may be overworked. You may also notice that your home is no longer comfortable due to uneven heat distribution and drafty rooms.
Doors or windows that are not properly fit and sealed may lead to an overused heating and cooling system which significantly affects your monthly home budget. You should always replace faulty windows to maintain energy efficiency.
Ultimately, enlisting the services of professional technicians who have the skills and tools to properly install your new doors or window will ensure that you have energy-efficient doors and windows which will save you money on your monthly energy bills.
Why Choose ProWork Builders
We have the ability to make changes to rebuild your window or door frame. Rebuilding the frames can be a difficult but qualified technicians will be able to get your door or window installed properly and quickly.
Windows and doors installation requires specialized tools that you may not have to get the job done. However, we have a wide selection of tools needed which is not only cost-effective but it also ensures that the job will be completed in a timely manner.
Need Help With Something Else?
We Perform Complete Installations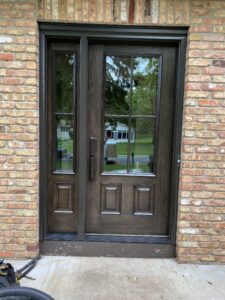 Installing the windows or doors on your own can be time-consuming since you will have to stop all the time and run to the store to get the right tools.
Windows and doors installation technicians also have the right skills and experience to be able to handle this project within a few hours. Hiring experts also means that you will have some form of guarantee for the services you are getting.
Once you understand the importance of working professionals, you will be able to have a great home for you and your family.
Products and Services
Some of our windows and doors services include:
Vinyl windows
Fiberglass windows
Architect windows
Triple pane windows
Bow and Bay windows
Casement windows
Sliding doors
Barn doors
French doors
Storm doors
Entry doors
We proudly install Andersen windows & doors that are not only durable but have unique aesthetic and design details.

Give Us A Call
Both doors and windows play a huge role in keeping the home comfortable. They protect the interior of your home from outdoor elements and also help regulate the temperature in your home by keeping the warm or cool air inside.
If you are looking for professional technicians to handle all your new window or door installation needs, get in touch with us and our team of trained and experienced technicians will provide proper fitting and timely installation.
Call us today for a wide variety of products and services that include repairs, replacements and installation. Tell us about your next project