A deck is a perfect addition if you're looking to entertain, relax, or simply get some fresh air from the outside extension. A deck provides a great space that is inviting for almost anyone.
ProWork Builders understands the need to specialize in custom deck remodels, deck repair, and redesign with the power to translate a house to a home. If you are looking to build a new deck, or revamp and remodel an existing deck, look no further as the pros will grace the custom occasion.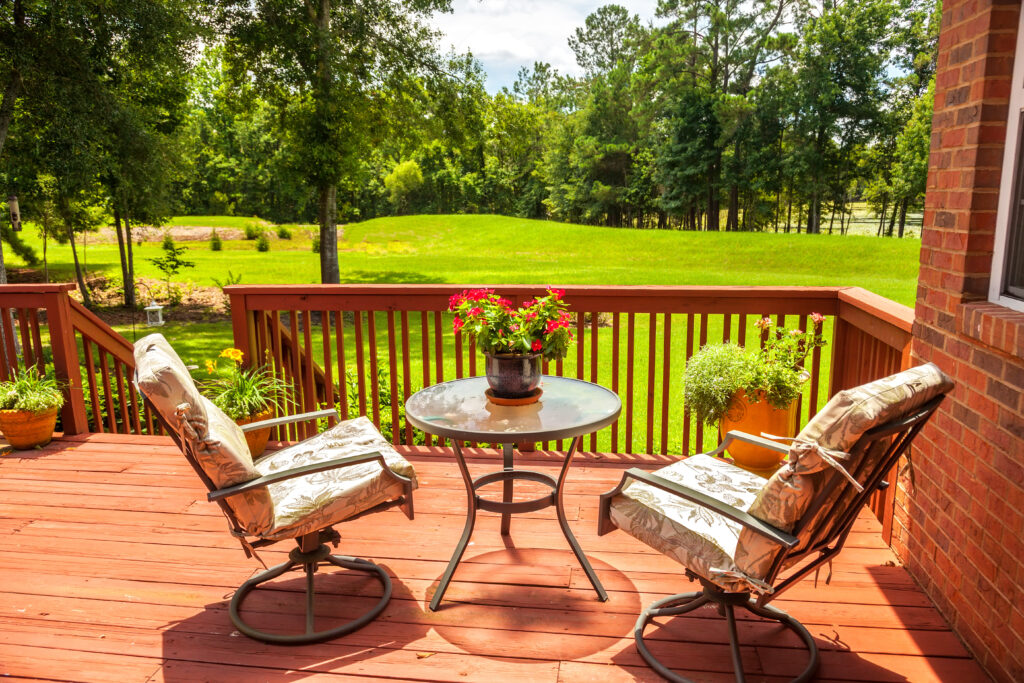 Whether it is the beauty of nature or the architectural concrete jungle of the cityscape, decks are a sure way of experiencing the outside from an ingenious perspective. Getting some refreshments, hanging out, and enjoying every moment on your own deck or patio under the influence of beautiful weather is an uplifting feeling.
Covered Decks
A complete roof or a simple pergola can help protect you from harsh weather situations, and that is why ProWork Builders are qualified to add the much-needed custom touch. This guarantees additional privacy as well as the ability to use the decks more often.
Multi-tiered Decks
Multi-tiered decks are the best especially where there is a downhill slope. ProWork Builders can design a multi-tiered deck going down to the yard. These decks can be done in several designs depending on the nature of the landscape with the focus being creation of several spaces that have been creatively linked to achieve a greater spot.
Built-in Spa or Pool
For some of our clients, including a hot tub or spa in the deck is a sure approach of getting the best out of the extended area. A kitchen or bar area where snacks and drinks are available to entertain your guests is a perfect addition to the deck if you are planning to have some good time with family and friends.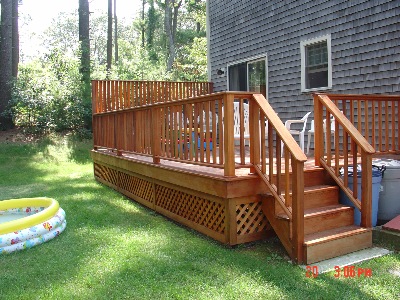 Accessories
Screened walls or windows can be added around a deck especially in areas you find plenty of pests and insects. The outdoor room can also be extended by fitting an open sun deck or hardscape patio to achieve the best out of the outside and the inside.
LED lighting, ceiling fans, and a TV can be included if you are looking to achieve a more entertaining space.
Why choose ProWork Builders?
Apart from helping you achieve your vision, our team will answer any questions you may have, give you more ideas including design aesthetics that fits your budget. ProWork Builders are innovative workers with the necessary tools and strategies to achieve something better that your dream deck. The amount of resources we have will help you understand the art and help us bring your amazing ideas to life.
You not only experience the aesthetic value but also ensure your safety when the pros handle your deck. A strong foundation especially built from durable products is critical.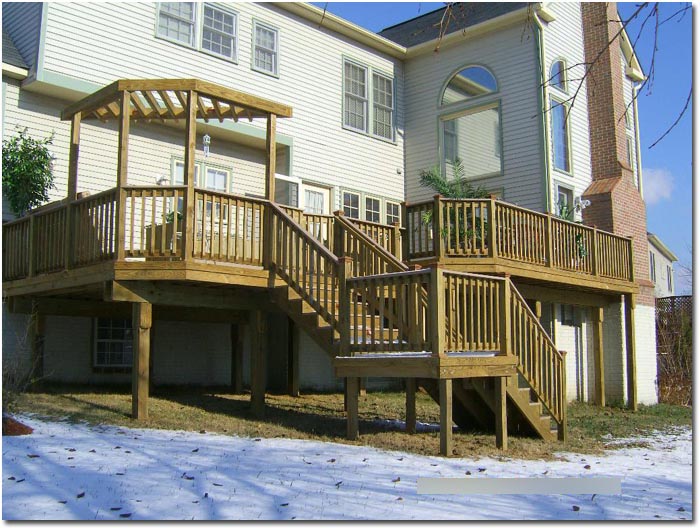 The options we have are safe and affordable as we take less time but achieve top results. We will keep you posted throughout the entire process of achieving a safe and accessible space outdoor. Staying in touch with clients ensures that everyone is involved throughout the design and implementation process.
No matter what kind of deck you choose, ProWork Builders will make sure that it is safe. Each team member is well trained to handle a particular role in relation to the project at hand.
From the simplest landing to a complex backyard, we will honor the trust you place in us. Get in touch with us for more insight on how you can take care of your backyard.