A finished basement provides additional functionality in a home. If you're in need of basement remodeling services, we can help. Basements can be tailor-made to serve as an entertainment area, as storage, as a game room, etc.. Our repertoire, attests to our experience, innovation, and professionalism. Our attentive team involves you in every step of the way. We promise to give you the basement that serves your ultimate needs.
Designing a basement space is an exciting process. There are numerous possibilities available. We can help transform your ideas into reality for your basement space. Pro Work Builders has been a force in the industry for over ten years. We will help guide you through all phases of the project .
Why we are the Best in the Twin-Cities
At ProWork Builders, we understand that basement finishes work as a system. We offer you solutions from floors, doors, windows and walls to kitchenettes and bars. All that, while also making sure that all these elements integrate into a harmonious system.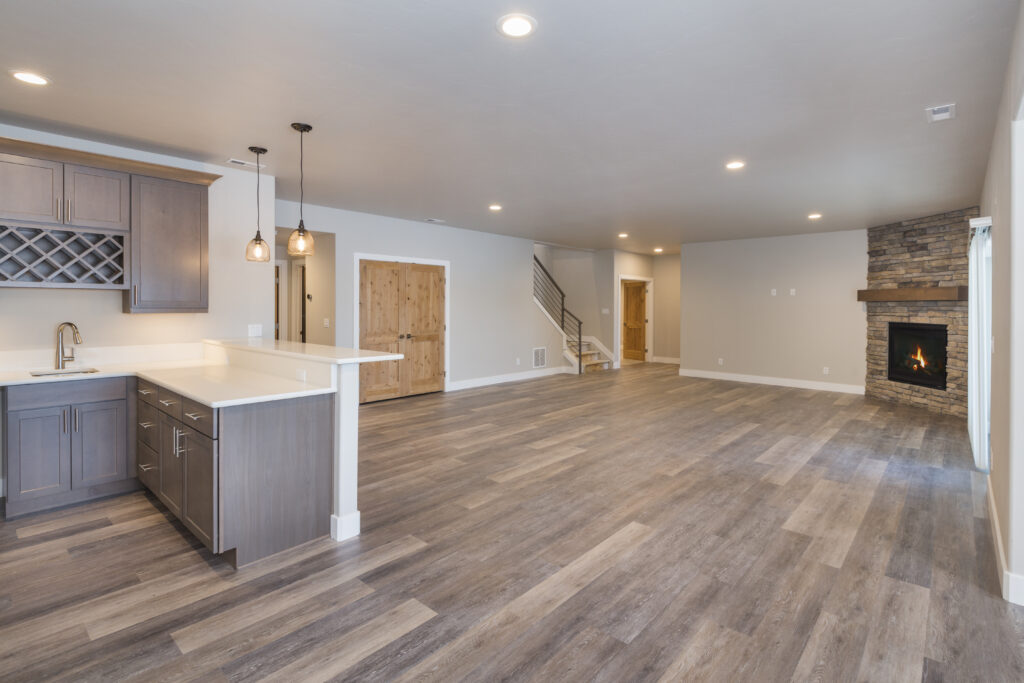 Furthermore, we offer all these features at incredible value. We understand that basement jobs can be overwhelming, and you need experts that you can trust to steer you through the process. So join us for this ride and we will turn this project into a fun, and memorable experience.
Basement Remodeling Projects
A basement remodel is however one of the top home improvement projects that offer the best Return on Investment (ROI). Not only will a well-designed basement add value to a house, but it will also appeal more to potential customers. A well remodeled basement will further save on energy.
At ProWork Builders, we understand the insulation issues an unfinished basement can pose including the loss of heat or AC. We are committed to delivering a finished basement which will make your home more comfortable to live in.
Leaks can cause problems in an unfinished basement like moisture, mildew, and mold. Moisture has the potential to destroy the structural integrity of your home while mold can be toxic for people. Our team is committed to transforming your damp space into a clean, healthy environment.
Need Help with Something Else?
Create a Space You Love
There are endless ideas that you can implement in a finished basement. We appreciate this very fact and therefore seek to accommodate all your preferences in regards to basement finishes. We can build family spaces, extra bedrooms, man caves and more.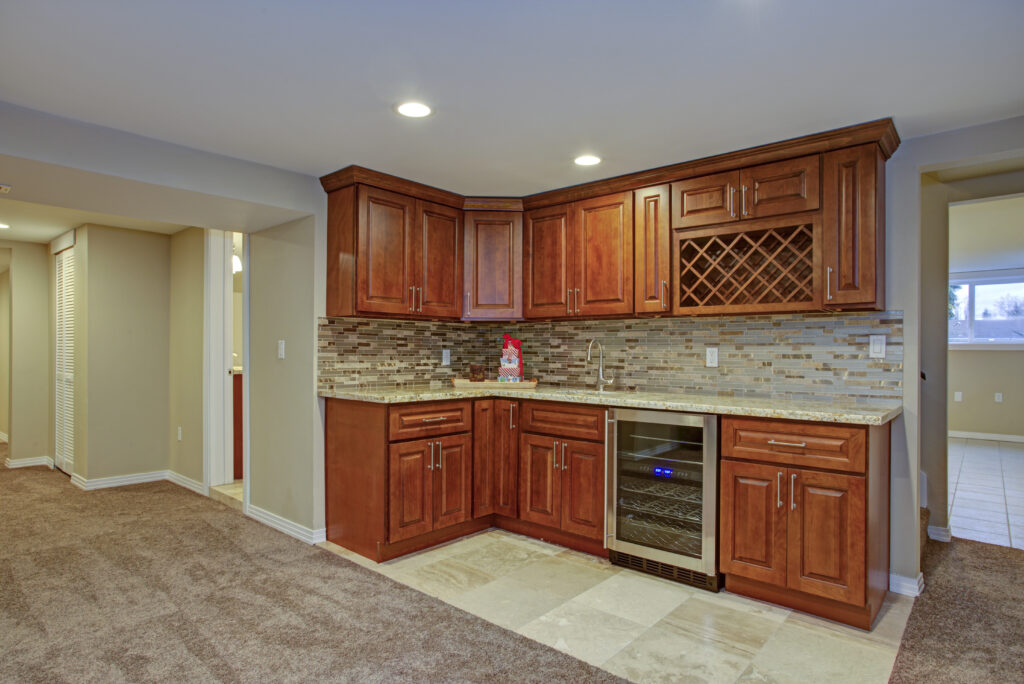 At Pro Work Builders, we will work to make it easy for you to set up your space.  Whether it's a home cinema or even a home bar. We can even build a complete home office inside you basement space. Many people are opting to work from home and you have a lot to gain from a personal office. Imagine working in a conducive environment set up in your house.
The things you can do with the quality basement finishes we offer are endless including setting up a wine cellar, art studio, kids' game room or an entertainment area. Whatever your vision is, we will forge it into a reality.
Our Commitment to You
Our team at Pro Work Builders values a systematic process which has proved to be essential in customer satisfaction. We establish proper communication channels with our clients so that they are involved in every stage of the project. There are numerous factors to consider when finishing a basement and for these, you will need an expert.
We will inform you on the best practices including the building code requirements, waterproofing, drainage, and lighting. We will further expose you to various flooring and layout options so that you make an educated decision.
Our team will help realize your ideas. With our experience and skills, they will deliver a project that reflects your preferences. Our experts in basement finishes are always informed on the latest trends to make your space stand out. No vision too big enough for us. We always encourage our clients to challenge us because we always rise to the task.
Contact us and see why we are the leaders in basement remodeling!