More often than not, bathroom remodeling makes a lot of sense for a lot of people. Have your kids outgrown their kiddie shower? Are you looking to add a walk-in shower? How about replacing those tired looking cabinets and countertops? Do you want to go green with a water-efficient bathroom? Or do you want to install a new bathtub to get to experience those long sudsy baths?
Bathroom Remodeling Services
At ProWork Builders, we understand that your bathroom renovation needs are often driven by more than one need. This is the reason why our bathroom remodel experts work closely with you to achieve your goals. We pay keen attention to how you intend to use the space and to the features you would like to install.
They also go the extra mile to help you identify your personal style by offering professional advice based on your requirements. Finally, they go ahead to actualize your dream by creating an exact blueprint of what you need. From basic to sophisticated, our renovation experts can achieve designs that reflect your every mood, tastes and preferences.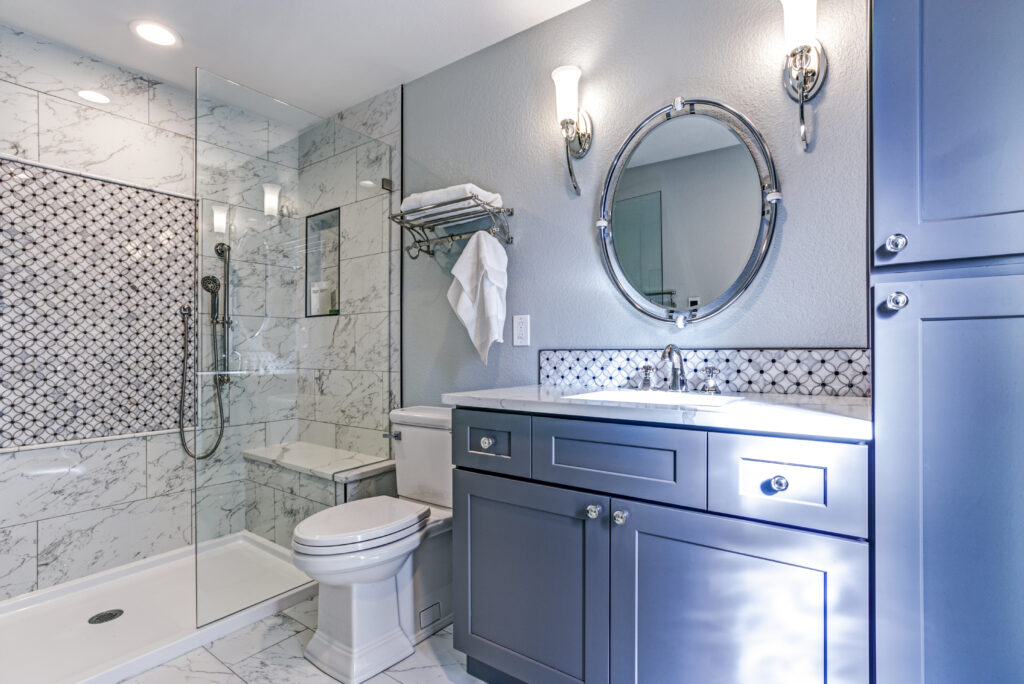 For the past 25 years, we have been dedicated to making your dream home a reality! One of the most common services our customers ask for is a bathroom remodel. This is because just like fashion, bathroom design trends keep changing every few years. Moreover, due to high humidity levels, dirt, oil, soap and lots of traffic, bathrooms get to look tired pretty fast. We are experts in transforming such dull bathrooms into bright, classy, comfortable and inviting spaces.
A bathroom is one of the most important spaces in your home. Remodeling this space allows you to be creative because there are so many items to choose from including showers, tubs, sinks, vanities, tile work, toilets and much more.
Our Services
In order to cater for the wide range of needs from our customers, our remodeling services include everything from basic repairs to the extreme makeover. Here is a list of our bathroom remodel services:
Installation of various types of cabinetry and tiles
Sink installations
Countertops installations
Tile work
Bathtub renovation
Vanity installations
Tap, and showers installations and repairs
Complete bathroom makeover
Toilet replacements
Electrical and plumbing updates
Our Commitment to You
Share your dream with us. People avoid almost any kind of home renovation service until the problem grows into an emergency. This is because such services cause inconveniences in terms of discomfort, and time spent planning and implementing such projects. However, with our bathroom remodeling experts by your side, the idea of having renovations should no longer give you headaches or heartaches. All you need to do is to share your dream with us. We will then take it from there to fulfill it within the shortest time possible and with minimal inconveniences and cost.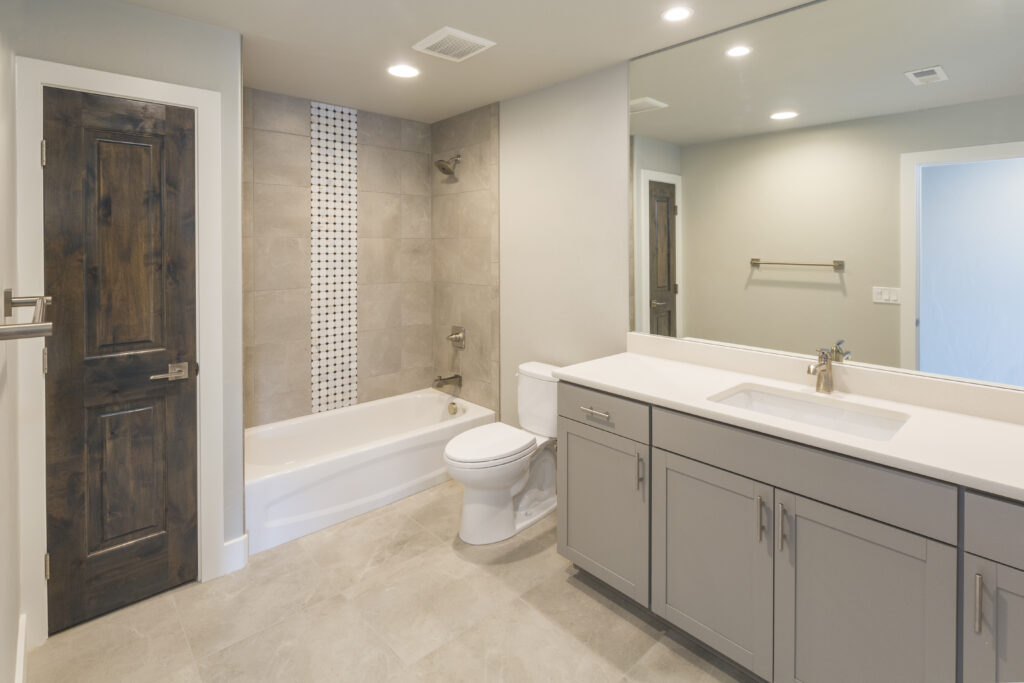 Design
Now that we know what you want to achieve, we come up with cost-effective solutions and also help you refine your ideas. We do our best to accommodate your every need. We can also help you to explore the latest styles and trends to achieve the optimal aesthetic value and to ensure structural integrity. We also design to fit your budget.
Project Management
With lots of planning that needs to be done and strangers walking in and out of your home carrying various tools and fittings, bathroom renovations can cause chaos in your home. Thanks to our years of experience, we discovered that the secret to achieving smooth and efficient renovations within the shortest time and budget is by having a thorough project plan. We think through every detail of the project; you do not have to worry about coordinating anything.
Build
Since every aspect of the project has been ironed out through proper design, planning, and management, all you need to do is sit back and watch your dream come to life. Our professionals are not only well trained but also have a track record of delivering beyond expectations.
Why Use Us?
A bathroom remodel is a cost-efficient and easy way to increase your home's appeal. With ProWork Builders, you will be extremely satisfied with your new bathroom. No matter your reasons for a remodel, we are always happy to help you achieve your goals. Let us provide you with a free quote today!